Loaction:Home > News > Company >
HwaGen's Seminar on Organic Synthetic Chemistry
posttime:2019-07-12 16:32:25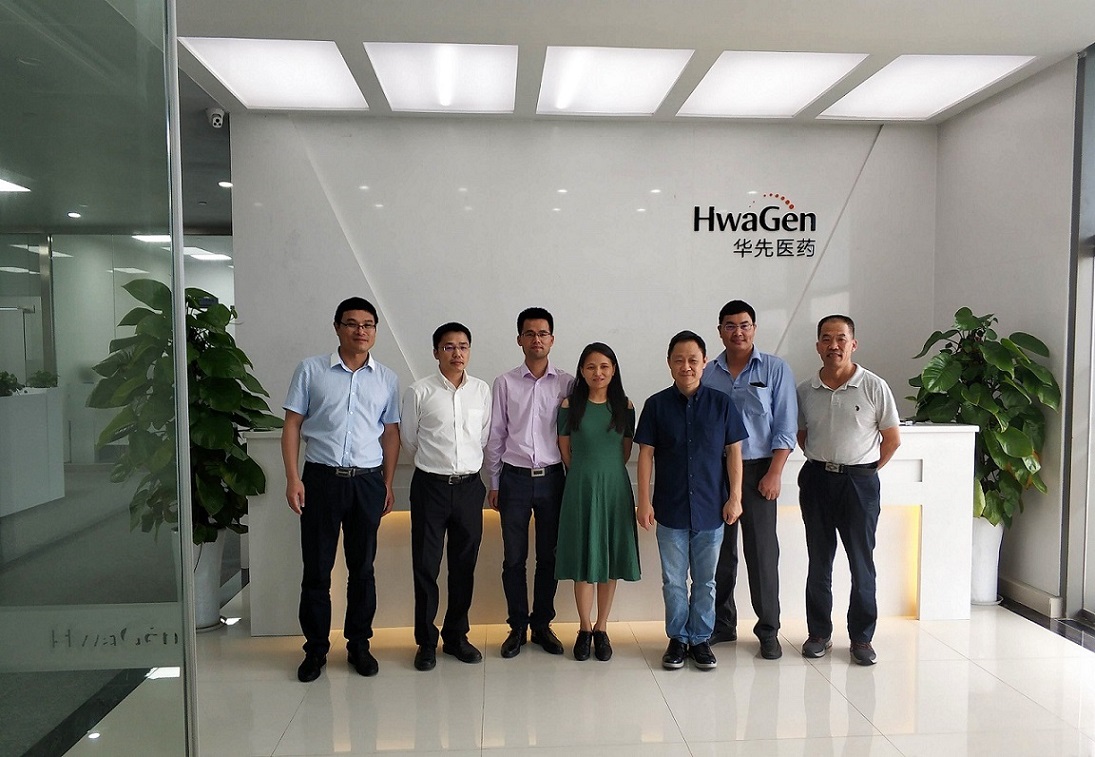 On the morning of July 10th, 2019, Shenzhen HwaGen Pharmaceutical Co., Ltd. held a seminar on organic synthetic chemistry in Biomedical Innovation Industrial Park as planned.
TAN Choon Hong, president of the Chemical Society of Singapore, dean of the School of Physical and Mathematics Sciences of Nanyang Technological University, and head of the Yang Zhenning Scholarship, Steve Zhou, professor of Peking University Shenzhen Graduate School, Zong Lili, professor of School of Pharmaceutical Sciences in Xiamen University and Wang Chao, professor of Nanjing Tech University Institute of Advanced Synthesis shared innovative theories and rich practices of organic synthetic chemistry in their respective fields of expertise.
The topics of their lectures were Guanidine and Guanidine Salt Catalysts, Asymmetric Heck Reaction, Epolythiodiketopiperazines(ETPs), and Asymmetricanion-πcatalysis.
At the seminar, our R&D colleagues combined with work practices and interacted with these organic chemistry experts.
After the seminar, Dr. Weiping Ye, General Manager of HwaGen, Dr. Yanli, Mao ,director of CRO R& D, Dr. Xiaohong Cai from Shenzhen Ascentawits Pharmaceuticals,Ltd, took a group photo with the professors.